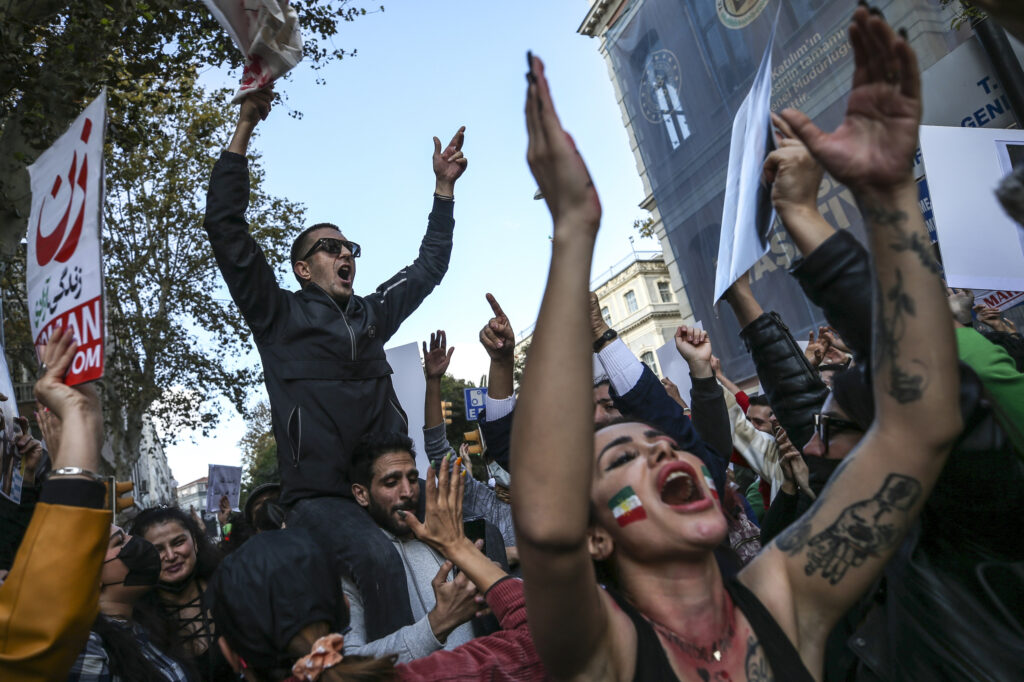 Hamrah Sho Aziz by Mohsen Namjoo
LAELAHAELALLAH by Putak
Hashtadia by Shahin Najafi
Edalat by Erfan; Gdaal
My Iran (ایران من) by King Raam; Erfan; Gdaal; Rana Mansour; Hamed Nikpay
Sarnegooni by Fadaei
Soroode Zan by Mehdi Yarrahi
Bezan by Hichkas
Ma by Reza Pishro
La la La la (No More Lullabies) by Shahyar Ghanbari
Baraye by Shervin Hajipour
Available on Spotify, YouTube, and Amazon.
You can also listen to the full IRAN Protests 2022 | Mahsa Amini playlist on Spotify and YouTube.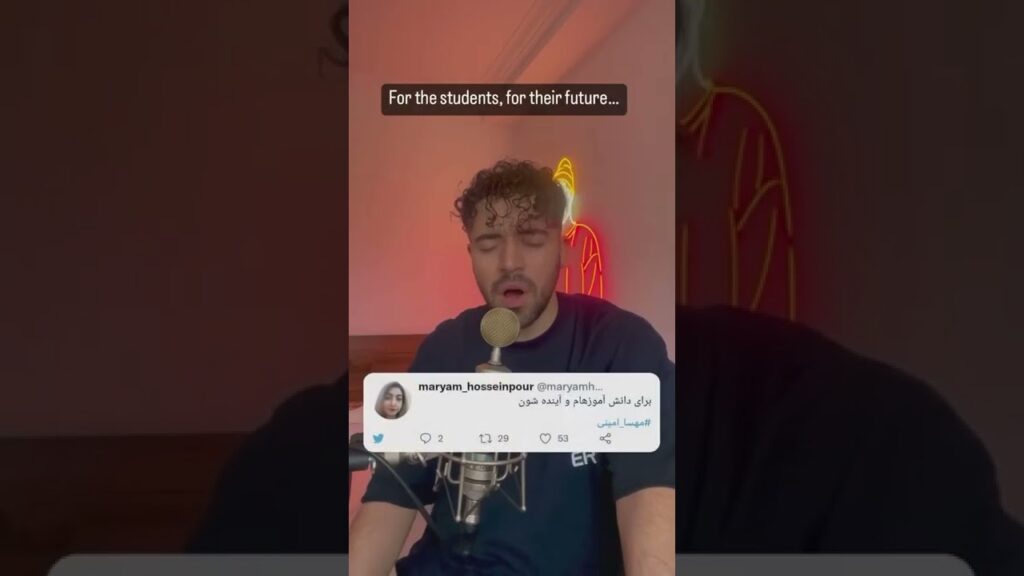 You should watch the video of Baraye, the lyrics are from tweets from the protesters. There are also many stunning videos of dance performances like this one from a Dutch dance group. Here are the lyrics:
For dancing in the streets
For the fear when kissing
For my sister, your sister, our sisters
For changing rotten brains
For shame of money-lacking
For yearning of just normal life
For garbage boy and his dreams
For this planned economics
For this polluted air
For Valiasr and it's worn-out trees
For Piruz and his possible extinction
For dogs, innocent but banned
For tears with no end
For this moment will never happen again
For smiling faces
For students, for future
For this forced heaven
For the national elite imprisoned
For Afghan children
For all this "for"s with no repeat
For all this empty chants
For houses, collapsing like card ones
For the feel of peace
For the sun after long nights
For pills of nerves and insomnia
For men, homeland, development
For girls wishing to be boys
For women, life, freedom
For freedom
For freedom
For freedom


See important addition context on lyricstranslate.com
I used Google Translate translate some of the lyrics of the other songs. These are approximations but I thought they were powerful and worth sharing nonetheless.
Sing! So that the city be filled with the the anthem of woman (Soroode Zan)
Where is justice? (Edalat)
What to wear, what to eat, what to do, what to say (Hashtadia)
We slept on oil, but we don't have money (LAELAHAELALLAH)
Hate drips from the pen of peace (Sarnegooni)
They take away the burnt bodies. They are afraid of our dead. (Bezan)
We became a voice, look at the corruption and suffering. (La la La la — No More Lullabies)
Give us love instead of hate (Ma)
It's not raining, it's gunpowder rain (lullabies)
Difficult life, only pain (Hamrah Sho)
We are not afraid of disaster (My Iran)
Woman Life Freedom (Soroode Zan)