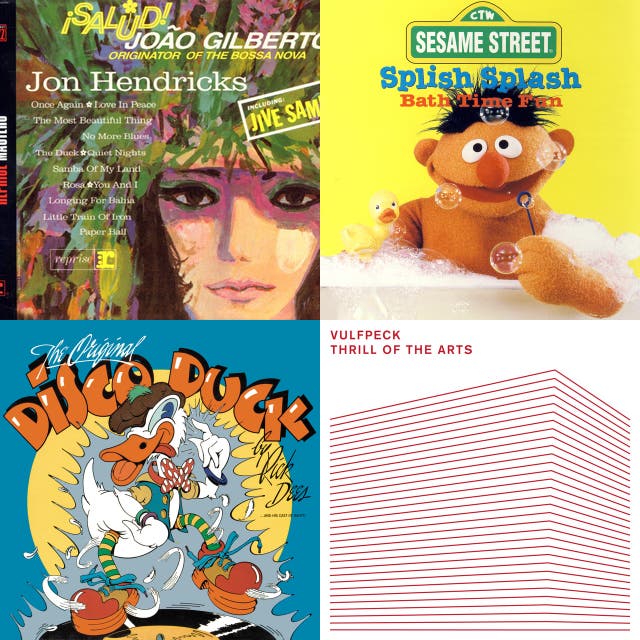 Rubber Duckie by Ernie; Sesame Street
Be Like a Duck by Keith Boynton
Macho Duck by Chorus – Mickey Mouse Disco
The Duck – O Pato by Jon Hendricks
Ducks Anthem (Anaheim Ducks) [Extended Mix] by Hot Stadium; The Stadium Players
DUCK DUCK GOOSE by dwilly
Be Kind To Your Web-Footed Friends by Mitch Miller
I Want a New Duck by "Weird Al" Yankovic
Disco Duck – Pt. 1 Vocal by Rick Dees And His Cast Of Idiots
The Duck by Jackie Lee
Ducks on the Wall by The Kinks
Darkwing Duck Theme by The Disney Afternoon Studio Chorus
Howard The Duck by Dolby's Cube; Cherry Bomb
Put Down the Duckie by Ernie; Hoots the Owl; Sesame Street
Available on Spotify and YouTube.
There's a great jazz version of Put Down The Duckie on the album Open Sesame by Fiedler.