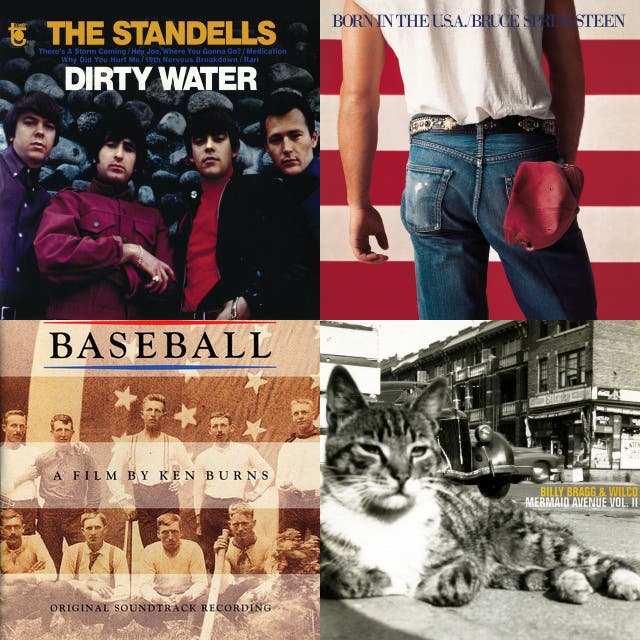 The Star-Spangled Banner (Orchestra) by Francis Scott Key; Big League Orchestra
Dirty Water by The Standells
Joe DiMaggio Done It Again by Billy Bragg; Wilco
Did You See Jackie Robinson Hit That Ball? by Natalie Cole
If You Can't Make a Hit at the Ballgame You Can't Make a Hit with Me by National Passtime Orchestra; National Pastime Orchestra
Glory Days by Bruce Springsteen
Batter Up by Nelly; Murphy Lee; Ali
Sweet Caroline by Neil Diamond
Take Me out to the Ballgame (King Curtis) by King Curtis
Centerfield by John Fogerty
Saga of Dandy, The Devil & Day by Ultramagnetic MC's
We Are One (Ole Ola) [The Official 2014 FIFA World Cup Song] (feat. Jennifer Lopez & Claudia Leitte) by Pitbull; Jennifer Lopez; Claudia Leitte
Waka Waka (This Time for Africa) [The Official 2010 FIFA World Cup (TM) Song] (feat. Freshlyground) by Shakira; Freshlyground
Available on Spotify, YouTube, and Apple Music.