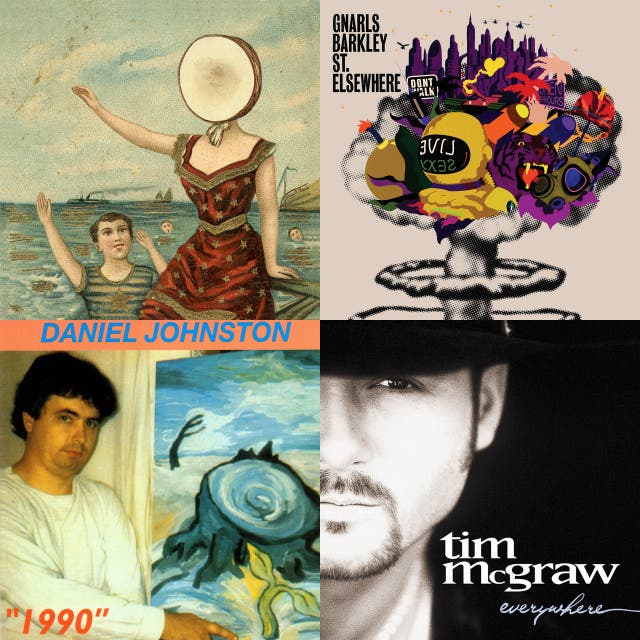 Go-Go Gadget Gospel by Gnarls Barkley
Funeral Home by Daniel Johnston
Just To See You Smile by Tim McGraw
King of Carrot Flowers Pt. 1 by Neutral Milk Hotel
Lovesong by The Cure
Earthquake by The Uncluded
I Love You And Buddha Too by Mason Jennings
Gypsy in the Moonlight by Father Goose; Screechy Dan
Sheila – 2022 Remaster by Morphine
Bird Dream of the Olympus Mons by Pixies
Punk Love by The Magnetic Fields
The Git Up by Blanco Brown
Cemetery Polka by Tom Waits
Bike Rider by Mungo's Hi Fi; Pupajim
Ocean Man by Ween
When I Get to Heaven by John Prine
Available on Spotify, YouTube, and Apple Music.
You can also listen to his extended list on Spotify and YouTube.